Opinion
Northern Australian cattle producer, LSD AUSVETPLAN writing group member and former Cattle Council of Australia president Markus Rathsmann warns that more work is needed to develop pre-incursion strategies to minimise the risk posed by an outbreak of lumpy skin disease, and why an immediate vaccine supply for LSD is needed.
LUMPY Skin disease LSD has spread rapidly through Eastern Europe the Middle East and South East Asia in the last decade.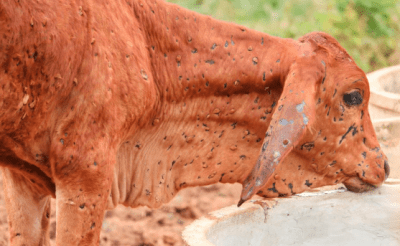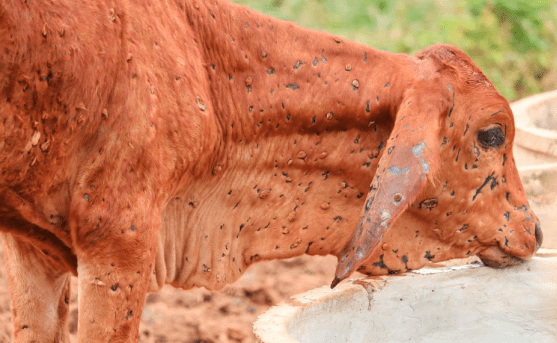 LSD was detected on March 2, 2022, on the island of Sumatra and has spread to at least five provinces.
There have now been two confirmed cases of LSD in Central Java.
The outbreak of Foot and Mouth Disease in Indonesia has very much overshadowed the work required to contain LSD in Indonesia.
The risk of an incursion of FMD in Australia is estimated at 10 percent, while the risk of an outbreak of LSD is rated as 30 percent, but LSD gets little mention compared to FMD.
Both diseases, if detected in Australia, would devastate our market access to key export markets and seriously impact production and the well being of livestock under our care.
For the last six months dry season south easterly winds have helped to keep the LSD vector in Sumatra.
However, as the new wet season approaches, LSD is expected to spread through Java and on to the eastern provinces of Nusa Tengarra.
The inability of the Indonesian authorities to date to create a buffer of vaccinated animals ahead of the vector will result in the rapid spread of LSD through the entire Indonesian archipelago.
Overseas experience, research and AUSVETPLAN clearly demonstrate that a buffer of at least 80km of vaccinated animals is required to stop the vector spreading.
Of particular concern will be when LSD reaches the islands of Timor and Sumba.
Based on the known research work of Deb Eagles (CSIRO) there is a very high risk that LSD, like the blue tongue virus, will spread by Culicoides (biting, flying midges) with the northern monsoon to parts of Northern Australia.
Timor is only 500 km from our North Australian coast
However Canberra is a long way from Northern Australia and there seems to be little understanding that our rugged Northern Coastline is largely uninhabited, mostly comprised of Aboriginal Land Trust Land and National parks that contain a significant population of feral buffalo and cattle.
It will be impossible to vaccinate these feral populations if a livestock disease arrives on our shores.
The coastal populations of feral animals are a potential reservoir of disease that a red meat industry generating 70 billion in value added turnover can ill afford.
Our ability to run livestock under extensive conditions largely depends on freedom of disease.
The Animal Health Committee which is made up of our Chief Vetinary Officers (CVOs) in each state have been wanting to undertake an LSD Pre incursion and prevention strategy project .
The work could not be undertaken by AUSVETPLAN as it is a post incursion plan.
The AHC after several months is still waiting for funding to undertake this important work.
VACCINE
Australia is well prepared for an outbreak of Foot And Mouth Disease.
Livestock producers know that we have one million doses of FMD vaccine ready to go in with a vaccine bank in the UK.
We are certainly not so well prepared to protect our livestock should there be an incursion of LSD today.
There is some excellent work being done by Government MLA and Universities to develop an MRNA vaccine capability.
Related article: A single dose vaccine for lumpy skin disease under development
This work however will need to go through all the necessary food safety approvals and is expected to take a minimum of three years to complete.
So should we have an incursion in the interim we would need to use a live attenuated vaccine that has been effectively screened by the authorities before we can use it on our livestock.
There is still no definitive answer from Government on the question of if it will develop a vaccine bank similar to our FMD strategy or how long we will wait for vaccines.
The current AUSVETPLAN incursion exercise is working on a three month delay for vaccine to be sourced from overseas countries.
INCURSION
When LSD comes to Australia it will devastate our extensive cattle industry in terms of production, markets and animal welfare.
There is some excellent work being done by AHA, and in improved biosecurity, but we are dragging the chain in terms of having vaccine ready in a timely manner to protect livestock.
We're dragging the chain to minimise risk and in the development of pre-incursion strategies to also stop reinfection if we are faced with the challenge of having to contain an outbreak of LSD.
We still haven't even progressed the discussion that our feral animal populations present a major risk to our domesticated livestock industry.
Markus Rathsmann
Mt Ringwood Station NT
LSD AUSVETPLAN writing Group
LSD Recategorization panel
Former CCA President