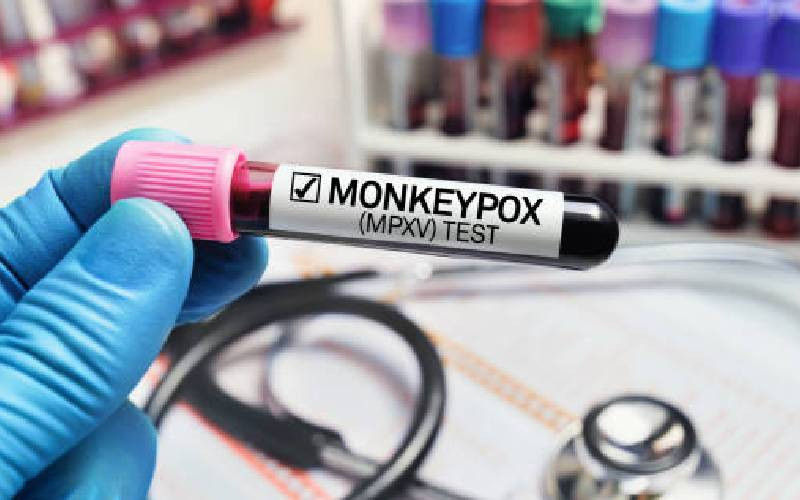 Even after Covid-19 exposed flaws in the world's ability to respond to infectious disease outbreaks, we are seemingly back to the old ways, evidenced by the global response to monkeypox.
The world may once again lose a chance to control a pandemic. The zoonotic viral disease, already endemic in 10 countries in West and Central Africa, only drew the world's attention after affecting people in rich countries in the global north.
Wealthy countries' self-destructive unwillingness to cooperate for the benefit of the global population, is evident again. This year, there have been dozens of monkeypox cases in Cameroon, Nigeria, and the Central African Republic (CAR), with the Democratic Republic of the Congo (DRC) reporting the highest number of infections with over 2,938 cases and 110 deaths.
African health officials still face the challenge of undercounting due to limited surveillance and testing capacity, which explains the vast discrepancy between confirmed and suspected cases. Additionally, absence of vaccines for front-line health care workers and laboratory technicians in affected countries, puts them in imminent danger. 
In July, the World Health Organisation (WHO) designated the global monkeypox outbreak a public health emergency of international concern (PHEIC).
Researchers in Africa had hoped the declaration—the highest alarm by WHO outside of a pandemic—would alert the world to support Africa's fight against the disease. Sadly, that has not been the case.
The WHO PHEIC label means a coordinated international response is needed to unlock funding and global efforts to collaborate on sharing vaccines, technologies, and treatments. Researchers in Africa are wary that, as with the Covid-19 vaccine apartheid against African countries, the continent will continue to be sidelined. 
To date, though WHO member states have pledged more than 31 million smallpox vaccine doses to the global body for smallpox emergencies — these vaccines have never been shared with Africa for use against monkeypox. 
WHO also indicates that the vaccine against smallpox, a far deadlier and more transmissible virus, also protects against monkeypox. But the world stopped using it in the 1970s, shortly before smallpox was declared eradicated. However, wealthy nations still hold stockpiles of smallpox vaccines, which have been used in the UK, US, France, and Canada to protect people who have come in close contact with monkeypox patients, but few lower-income countries have vaccine access.
-Dr Echey Ijezie is Country Program Director of AHF Nigeria